When we think about moving to another country, studying abroad or situations that require documents, we come across several terms and one of them is "The Hague Handout".
The Apostille, also called the Hague Apostille, is a certificate issued under the terms of the Apostille Convention that authenticates the origin of a Public Document (birth, marriage and death certificates, school transcripts, diplomas, among others).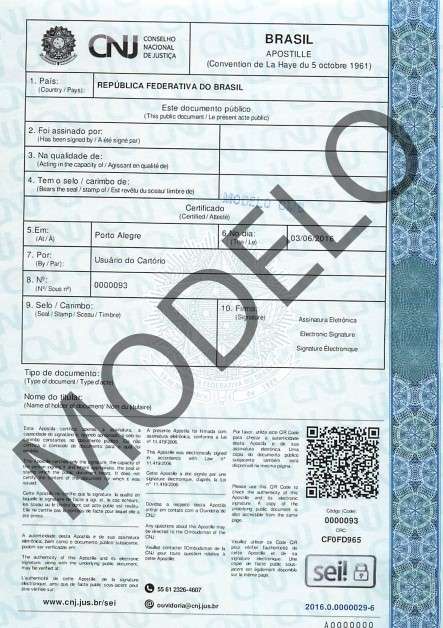 Where did the Hague booklet come from?
The Hague Convention, a treaty signed in the second half of 2015 by Brazil, aims to streamline and simplify the legalization of documents between the 112 signatory countries, allowing the mutual recognition of Brazilian documents abroad and foreign documents in Brazil.
Where and how to make the Hague booklet?
The apostilization, when necessary for Brazilian documents, can only be done in Brazil, in some authorized notary offices. That way, just take it to one of these notary offices or notary offices. The handout covers a physical copy that must be glued or attached to the original and an electronic one. The value varies according to each state, and it can take an average of 5 working days or more.
What types of documents can be apostille?
It must be a public document, having the following characteristics:
documents derived from an authority or official linked to a jurisdiction of the State;
administrative documents;
documents issued by notaries and civil registry offices;
official certificates that have been issued on the basis of private documents such as notarization. 
Examples: public deeds, civil registry certificates, business documents, university degree (school history), sworn translations, among others.
Still having doubts?
To find out more information and which countries are part of the Hague Convention, access the website: https://www.cnj.jus.br/poder-judiciario/relacoes-internacionais/apostila- da-haia/